BEBOLD collaboration
Where female empowerment and fine chocolate meet
Cooperation is at the heart of what we do. It's our primary way of connecting with other brands and causes that share common values.
Throughout our young history, we've been able to create collaboration case studies that have supported charities and communities, and helped us create a new retail strategy. That's how it works.
BEBOLD is a women's empowerment community based in London, New York, Berlin and Copenhagen. Her mission is to facilitate new alliances between like-minded women through tailor-made expert talks and events. Nicoline Roth and Mathilde Delonca, the co-founders, have created a real movement by supporting their community with podcasts and insights and by publishing the second edition of their book The Bold Women's Guide. We teamed up with BEBOLD because they believe in the power of collaboration, just like we do.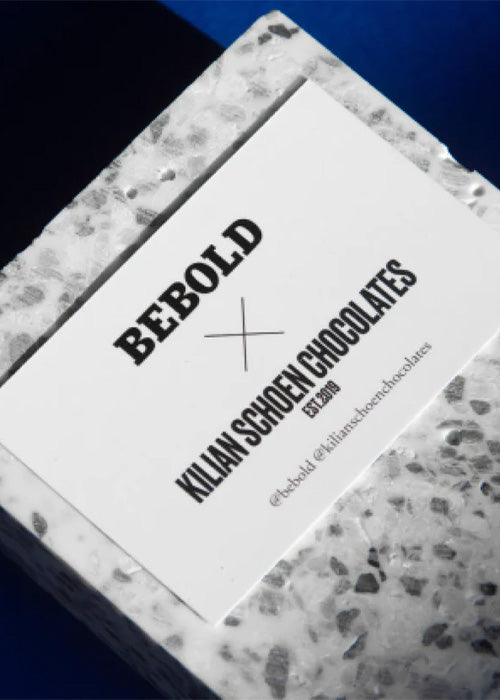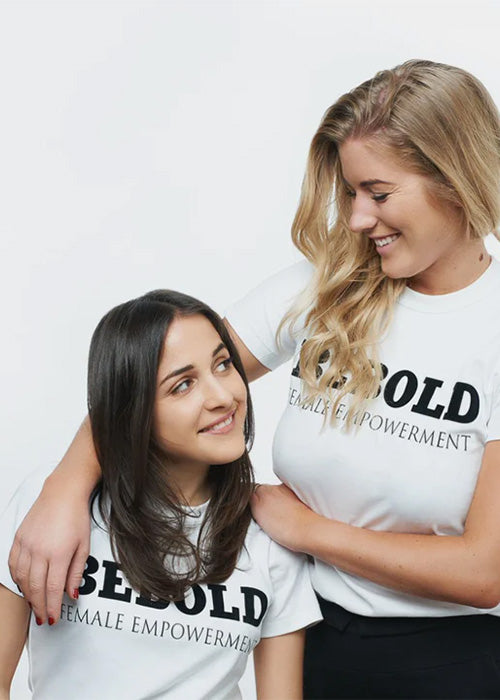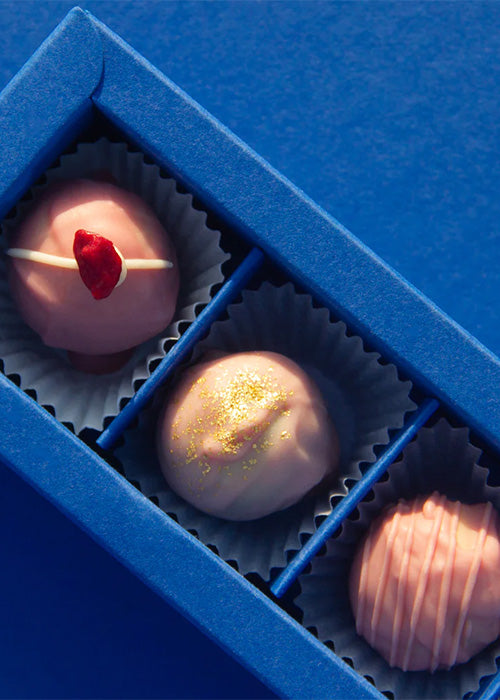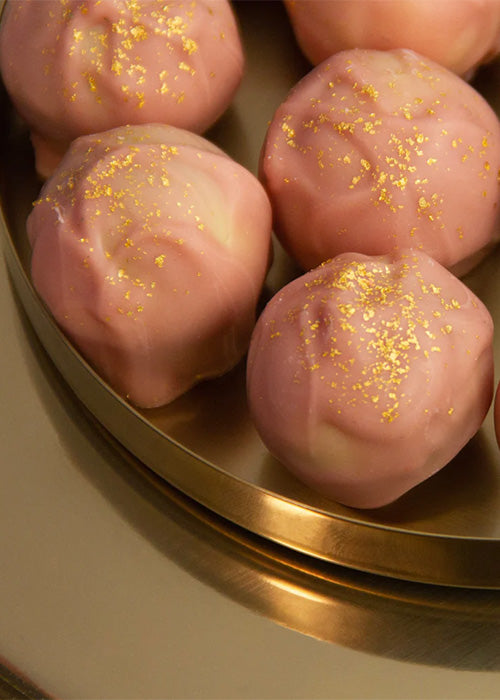 Together we created a bespoke chocolate concept that quickly became a must-have for BEBOLD members and all members of our thriving online community.
Being BOLD is reflected in this collection: five extravagant designs with real gold and silver decoration.
We want everyone to be able to experience our chocolate. That's why we're expanding. The collaboration was presented exclusively at the Ermanno Scervino flagship store in London.
Together with BEBOLD we were able to bring our bold chocolates to London, wrapped in our signature logo ribbon and officially launch our brand overseas.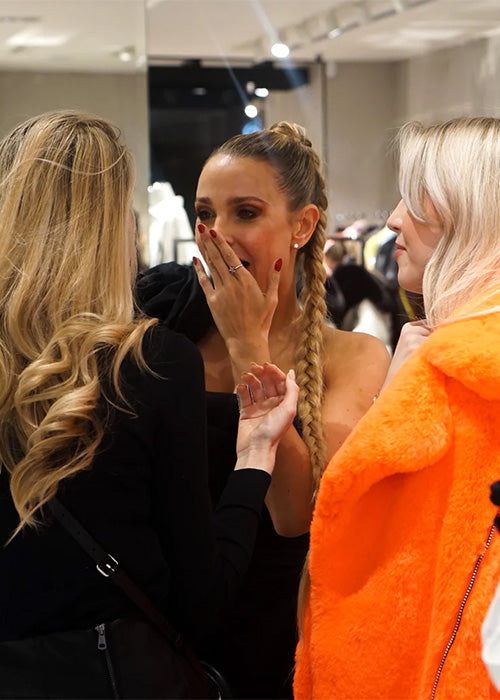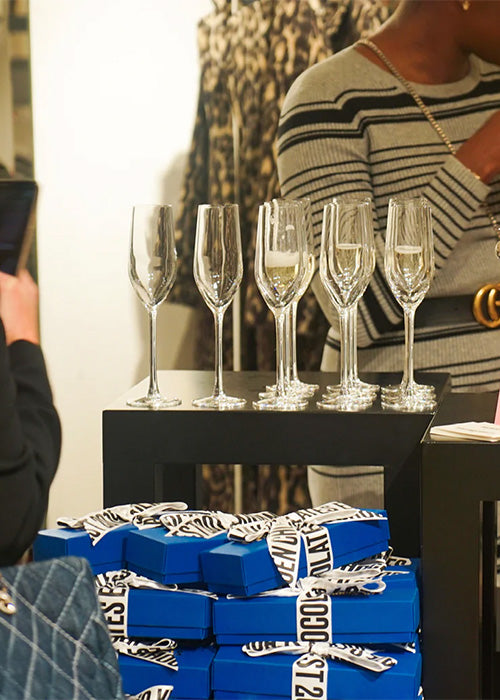 contact form
If you have any questions or comments, send us an email. We look forward to it and will answer you as soon as possible.